Here you can find information about the various tests and analyses for wastewater and wastewater treatment products we offer. Our laboratories are ISO 17025:2017 and ISO 17043:2010 accredited and equipped with state-of-the-art technology, and staffed by experienced professionals who are committed to providing high-quality service and accurate results.
– Performance Testing Laboratory
– NATS Lab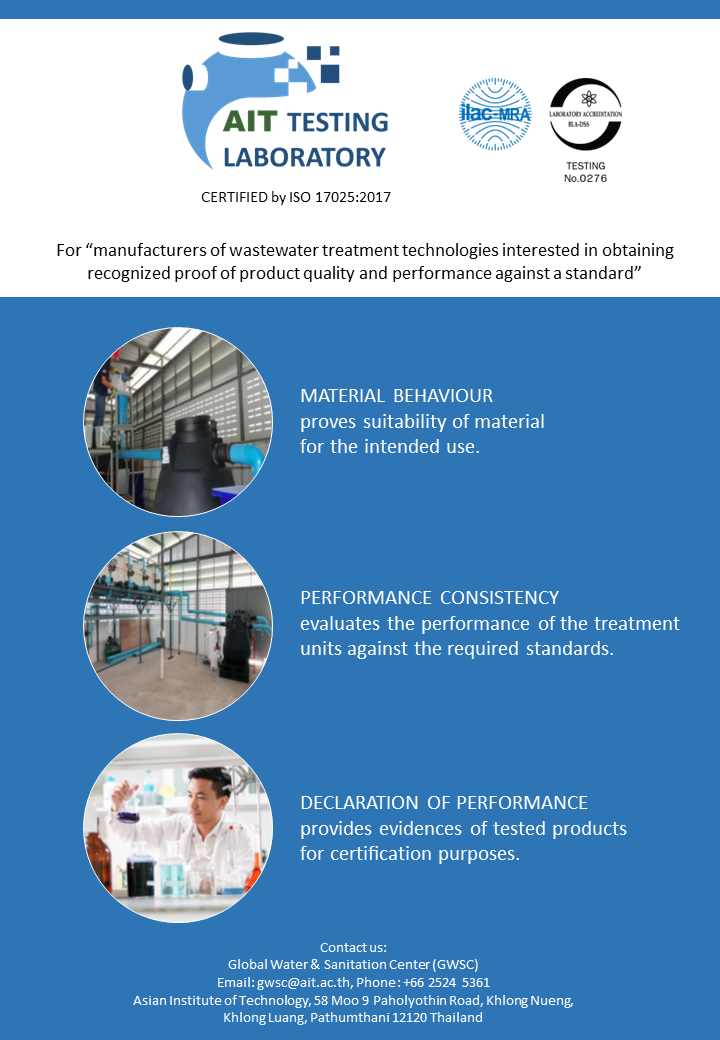 Global Water and Sanitation Center is located beside the AIT Conference Center at AIT Pathumthani Campus.